Register For The Standyou Scholarship Assistance Program To Get Complete Application Assistance, Documentation Support, And To Fulfil Your Eligibility Requirements For The Emory Academic Scholarships.
Sign Up To Increase Your Chances Of Getting A Emory Academic Scholarships With Our Scholarship Experts. Book A 1:1 Live Video Session And Get Your Personalized Scholarship Report.
Register Now
FAQs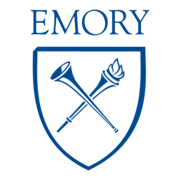 Emory Academic Scholarships
Scholarship Provider: Emory University
Type of Scholarship: Merit-Based
Scholarship Award Amount: $ 50,000
Course Level: Bachelor's
About: Emory Academic Scholarships:
Academic scholarships are awarded solely on the basis of academic and personal merit. Academic scholars placed on Honor or Conduct Council probation may lose their scholarships permanently. All scholars are expected to remain enrolled on the Oxford campus for four semesters.
Scholarships to Study in USA
Country wise Scholarships
© 2023 Standyou Data Info Labs Private Limited.